Quick Navigation:
All of us who own a cat know how stressful it can get to take care of the amount of food our cat eats. Cats seem to be keen on eating all day long, no matter how rich the meal you've offered them only an hour ago was. Additionally, if you own multiple cats, feeding can truly become a nightmare! The "stronger", more aggressive cat will eat more, while the passive one will probably eat less and weigh less.
People who go to work and leave the cats at home during the larger part of the day are also facing the problem of regularly timed cat feeding. Going on a short one or two day leave is mission impossible without someone to take care of the cat while you're away. If you leave a lot of food out, you can be sure your cat will finish it all in a day. This can cause serious health problems. With that said, people with pet cats will agree that automatic cat food dispensers are very helpful products in daily cat care.
Popular Types of Automatic Cat Feeders:
A) Timed cat feeder
Cats by nature gobble up everything put on the feeding tray.
A timed feeder is a convenient mechanism in an automatic cat feeder allowing pet
owners to space out meals. Such feeders are beneficial to cats that are a
little off the weight chart. These cat feeders can control both the quantity of food
and the number of times the owner feeds the cat. Owners who leave cats unattended
for a long time on a daily basis will find such a dispenser useful. A feeder with
the timer helps to maintain a feeding regimen with sufficient time intervals and regulated food quantities.
Pros:
Easy to set the timer.
Controls both feeding time intervals and dispensed quantity.
Cons:
Not suitable for a multi-pet household, when several cats have to be fed at the same time. Some cats can snatch the other's food.
B) Microchip feeder
Microchip-based automatic cat feeder prevents aggressive
cats from stealing from more gentle ones. The lid of this programmable feeder
responds to the matching microchip, thus stopping the bigger cats trying to
grab the smaller one's meal. If the aggressor drives away the weaker while having
food, the tray will stop responding. A chip-matching cat feeder is the best
solution for a multi-pet household.
Pros:
Great for use in multi-pet households when there is a mix of
dominant and more submissive cats.
The dispenser is cat specific as it is linked to the
microchip.
Cons:
Many devices do not have Wi-Fi connectivity, which rules out
remote monitoring.
C) Neater feeder-description:
Cats are clean animals that love to keep themselves and their
surroundings clean. But this is not necessarily true in all cases. Some may prove to
be messy leaving an exasperated owner mopping up after each feeding. A neater
feeder is the right solution for such a cat, as it prevents spilling of water and
food. The device helps keep the room where the cat has its meals tidy.
Pros:
Useful in the case of messy eaters who spread food
crumbs around.
The lower tray keeps water from spilling.
Cons:
The food tray has no lid, which can cause food to spoil.
Our Top Picks For Best Automated cat feeders
Rank

1th

Rating

4.7/5

Weight

4.6 Ibs

Dimensions

18.5 x 8.7 x 12.4

Warranty

12 Months

Price

$129.95

Amazon Deals

Rank

2th

Rating

4.6/5

Weight

7 Ibs

Dimensions

12 x 11.2 x 25

Warranty

12 Months

Price

$139.95

Amazon Deals

Rank

3th

Rating

4.5/5

Weight

4.6 Ibs

Dimensions

12.6 x 9.1 x 7.9

Warranty

24 Months

Price

$139.99

Amazon Deals

Rank

4th

Rating

4.4/5

Weight

8 Ibs

Dimensions

12 x 11.2 x 25

Warranty

18 Months

Price

$169.95

Amazon Deals

Rank

5th

Rating

4.3/5

Weight

4.1 Ibs

Dimensions

Not Listed

Warranty

18 Months

Price

$64.99

Amazon Deals

Rank

6th

Rating

4.1/5

Weight

6 Ibs

Dimensions

Not Listed

Warranty

24 Months

Price

Check on Amazon

Amazon Deals

Rank

7th

Rating

4.0/5

Weight

11.2 Ibs

Dimensions

22 x 12.6 x 12.3

Warranty

12 Months

Price

Check on Amazon

Amazon Deals

Rank

8th

Rating

3.8/5

Weight

3.4 Ibs

Dimensions

13 x 13 x 6

Warranty

6 Months

Price

Check on Amazon

Amazon Deals

Rank

9th

Rating

3.7/5

Weight

1.9 Ibs

Dimensions

17 x 9 x 17

Warranty

Not Listed

Price

$49.99

Amazon Deals

Rank

10th

Rating

3.3/5

Weight

4.1 Ibs

Dimensions

15 x 7 x 16

Warranty

6 Months

Price

Amazon Deals
Products Overview
Best Overall: Petsafe Simply Feed:
Pros
Easily disassembled for easy cleaning. Also features dishwasher safe components.
Pet proof. This dispenser guarantees that the cat cannot reach the food in the container.
Has a digital time for up to 12 meals.
Anti-jam mechanism. Using a conveyor system, food does not get stuck while being dispensed.
Cons
Relatively expensive because some of its components, like the power adapter, are sold separately.
Not wirelessly connected. Many of its competitors have a wireless capability that allows the owner to monitor the cat feeding program from their phone.
Our Take
One of the best programmable cat feeders out there. This device allows for 12-meal programming, diverse meal portions, and a slow feed option for multiple cats which tend to eat quickly and are prone to stomach problems. Some parts can be washed in the dishwasher. A great advantage is that the device is equipped with a system that prevents the cat from using it's paws to dispense more food. This is the real calorie control system!
Best Automatic Cat Feeder for Wet food: CSF-3 Super Feeder
Pros
The dispenser is versatile and serves anything from a few
quibbles to dozens of meals a day
Reliable customer support
High tech,Could be operated with Alexa or other systems with Wi-Fi plug
Made in USA
Cons
Quite expensive
Amount of food dispensed is not always a 100% consistent
Our Take
The automatic cat feeder, Super Feeder CSF-3 comes with a standard bowl and analog timer. The storage bin can hold about 5 cups of food. The device is compact and custom mountable without a stand. It works with Alexa speaker, which helps notify your cat about mealtime.
Best Cat Feeder for Multiple Cats: SureFeed Microchip Pet Feeder
Pros
Durable and reliable
The food is stored with proper covering, keeps the food fresh.
Microchip identification prevents stronger cats from stealing a weaker pet's food
Suited for weight management diets
Cons
The device is a bit small The device is a bit small, which limits the quantity of food and the number of feeding times so it's not a 100% suited for multiple cats
Our Take
SureFeed Microchip Pet Feeder MPF001 is an automatic cat feeder useful for multi-pet households and can dispense both wet and dry food. The Sureflap arrangement comes bundled with an eOutletDeals Pet Towel. The dispenser works after pairing with a specific pet's microchip it has to feed. The device works with existing pet identification microchip or RFID collar tags. An RFID collar tag is included.
Automatic Cat Feeder, CSF-3XL Super Feeder
Pros
The large 1.5-gallon hopper is handy when your cat needs to
be left unattended for more extended periods
Wi-Fi connectivity makes monitoring thefeeder from a remote location easy
Made in the USA
Cons
The Wi-Fi adapter plug does not come with the feeder. Buying it separately will push up the feeder cost.
Not air tight
Our Take
The automatic cat feeder, Super Feeder CSF-3 comes with a standard bowl and analog timer. The storage bin can hold about 5 cups of food. The device is compact and custom mountable without a stand. It works with Alexa speaker, which helps notify your cat about mealtime
Best Slow Feeder for Cats: HoneyGuaridan A26 Automatic Pet Feeder
Pros
Reliable, as it can accurately deliver the set options.
Food locking system can also prevent spillage.
It has an awesome voice recorder that can call cats.
Cons
Does not come with batteries.
Can only accommodate foods of up to "1 cm". If larger, it gets stuck in the dispensing hole.
Small food storage space that only allows up to six meals a day.
Our Take
This automatic cat feeder is equipped with separate feeding dishes, a digital timer option, weighs only 3.3 pounds, and ideal for portion control. Great news for cat owners is the fact that the dishes can be washed in the washing machine. It is suitable for both wet and dry cat foods. Cats might be somewhat frightened by the noise it produces, but as soon as they realize it is completely harmless, they will get used to it. Users report that the device is suitable for two cats as well. However, beware that if one of the cats is aggressive, you should probably get two separate feeder devices.
Crown Majestic Diamond:
Pros
Simple to program by anyone, making it ideal even for the elderly.
Allow for water dispensing, which is important for your cat's well being.
Keeps track of the number of meals and displays them on its LCD screen (easy portion control).
Cons
Cannot dispense disc-shaped kibbles, as they jam the dispenser mechanism.
Heavy in comparison to other machines.
Our Take
Crown Majestic Diamond is perhaps the best automatic cat feeder for wet food. It stands out at first sight due to its unusual and playful appearance. Cats will surely love it. It is suitable for dry food, but the good thing is this product has an attachment designed specifically for drinking water. With this machine, your cat can consume both food and water in the same meal, without mixing them. Dry food capacity reaches 4.4 lb. The device is very stable, making it really difficult for a cat to turn it over.
Qpets 6-Meal:
Pros
Up to 6 compartments for use with all types of cat foods.
Lid lock mechanism that ensures the cat cannot open before the stipulated feeding time.
Has the option to record a voice message for the cat. This may act as a calling message when it's feeding time.
Cons
Its small size enables it to hold only small portions at a time.
Most of its dials used for setting purposes are located at the base, which makes them vulnerable to a cat as it moves around.
Suitable only for single cats due to its small size.
Our Take
The device has 6 feeding portions. Handling it is very easy – all you need to do is set the 6 feeding time periods manually. The first feeding time you set as "1" will actually be the initial working time of the device. The product is rather quiet, and powered by batteries. It has voice message recording option as well. This will be great for those who would like their cat to associate its feeding ritual with the owner, but who do not have time to actually do it themselves.
PetNet SmartFeeder:
Pros
Durable due to its enhanced components.
Its system is compatible with both IOS and Android. You can monitor your cat's feeding from your mobile.
It has a stainless steel bowl. As it does not stain it guarantees good hygiene for your cats.
Has wireless connection that allows you to set the feeding program from anywhere at any time.
Cons
Its high-tech features make it expensive.
Limited food storage space requiring one to add more food regularly.
High power usage when operating its wireless connection and could be difficult to manage especially for the elderly.
Our Take
This device is amazing for users who are already familiar with other advanced technology gadgets, as it requires a smartphone for control and programming. Older cat owners will probably find managing the device rather difficult, but younger ones and technology geeks will simply adore it due to its numerous options available. In comparison to the other devices reviewed here, this automatic cat feeder for two cats or more can even take care of cat food delivery from the outside! There are numerous portion sizes and programmable options, for up to 7 lb of food. The price corresponds to the number of options and device complexity.
Budget Friendly: Flexzion Food Station:
Pros
Non-skidding rubber that sticks it in place.
Antimicrobial micro-ban that prevents growth of bacteria.
Gravity operated feeding mechanism that does not require much power.
Wide mouth bottle that is easily cleaned.
Cons
Gravity-feeding mechanism allows more food when dispensing than other automated feeders.
Food compartment can be knocked over in case there are many animals using it.
Our Take
This device is good for cat owners who like to control the feeding time, as it is equipped with a huge display showing the next feeding time. A great feature is its voice recording option. It is easy to clean by removing the feeding bowl. The transparent bowl is another advantage of this slow release 7-day cat feeder, as the owner can always check the food levels without opening the device.
BABADIO Automatic Pet Feeder
Pros
Can be programmed to exact feeding time and portions.
Container is detachable, which makes it easy to clean.
Owners can record their voice as a calling tone for their cat to come and feed.
Built-in detection system to prevent food from jamming while being dispensed.
Cons
Not suitable for feeding wet cat foods. It's food locking detection system does not work well with such foods.
Does not include alkaline batteries that are anecessary to operate it.
Limited storage capacity, as most space is occupied by its high-tech systems and can easily be rolled over if you have many cats.
Our Take
This product is easy to use, practical, and reliable. The owner programs food dispense into two available food dishes, sets feeding time, and the device will work according to the program up to 4 days in advance. It also weights a mere 1.8 pounds, making it very easy to handle and ship. The only disadvantages is the fact that it is suitable only for dry food and the low device weight, which means it could be knocked over by large pets.
Why use an automated cat feeder?
An automatic pet feeder is a product that automatically feeds the pet according to the program the owner sets in relation to the animal's needs. This makes it easy and convenient to regulate cats' meal portion sizes, number of portions per day, weight, metabolism and general health condition. Pet feeders differ mostly in terms of the needs of the animal they are designed for. The most common feeders are automatic dog and automatic cat feeders. They differ in size, strength, number of programmable options, and type of food they are suitable for (i.e. wet food, dry food, or mixed food).
Control your cat's calories intake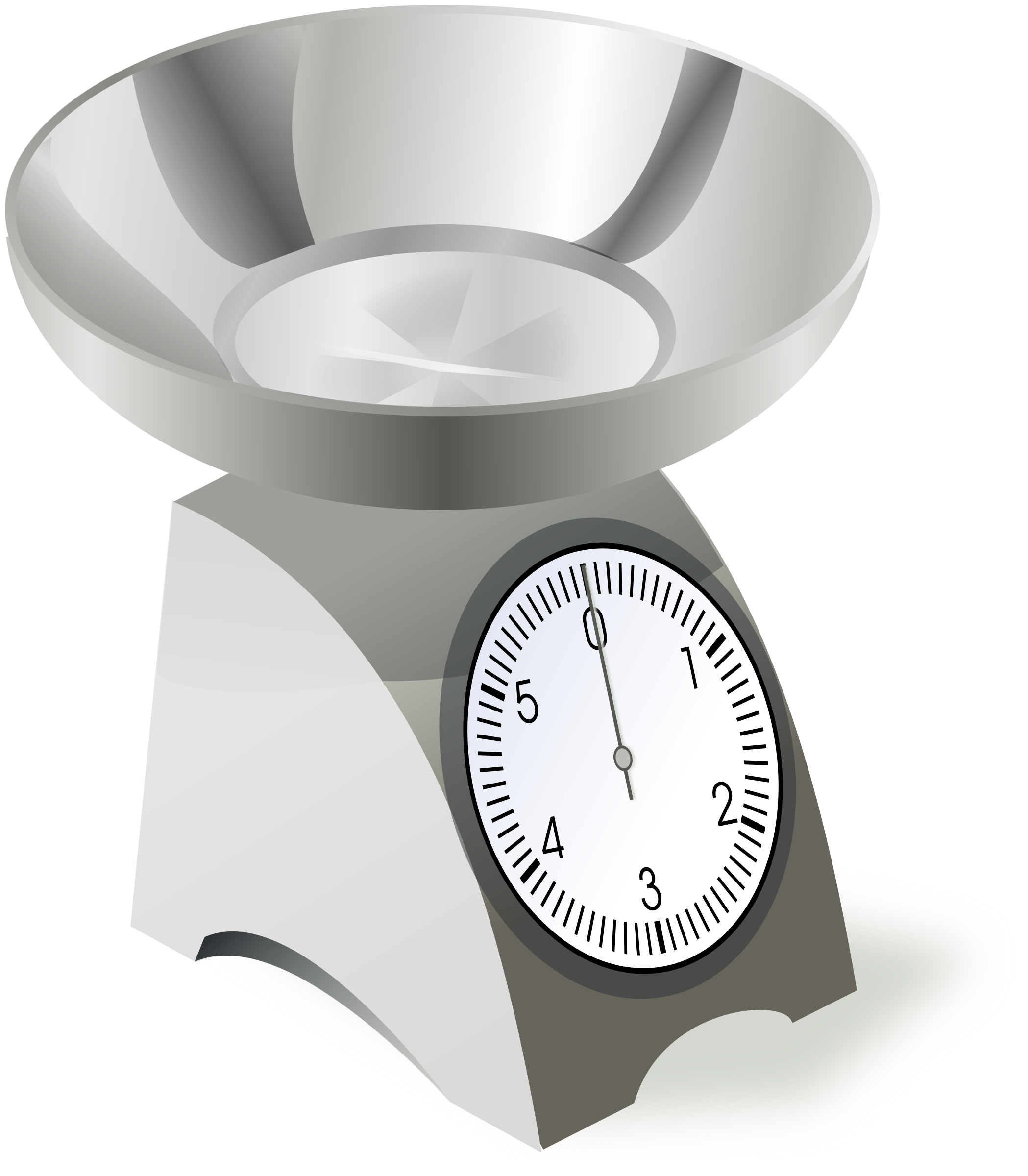 The best thing about auto cat feeders is the easy caloric intake control. Uncontrolled food intake leads to numerous cat disorders, such as obesity, heart disease, high blood pressure, injuries as consequences of excess weight (such as ligament injuries), diabetes, and shorter life expectancy. Automatic cat feeders and dispensers are some of the most effective ways to fight the cause of these disorders. The way these products work is similar to fish feeders we've all probably already seen. The sensor system controls the amount of food available for your pet. According to your cat's needs and vet's advice, you can program the device to release the food in small portions, bit by bit, numerous times a day or all at once (a possible solution in case you take a short vacation). Advanced versions can be remotely controlled. If you're looking for the best automatic cat food feeder, you now have all the information you need to make the best educated choice for your beloved cat.
Popular FAQs
How well do most cat feeders work with two cats?
If you are an owner of more than one cat, you will probably find yourself having trouble organizing their feeding and each pet's fair share. Wireless cat feeders like the  Petnet SmartFeeder and PetSafe work perfectly for two or more cats, you only have to set it up correctly.
Another way to go about is by removing the bowl and its holder, and placing the dispenser on a cafeteria like tray. The food then drops down and scatters around on the tray allowing multiple cats access to the food. The lip on the tray keeps the food from rolling all over.
Is the food stored in an airtight compartment? Or it is open-air?
This question is asked a lot by cat owners and the answer is that the food is not really airtight, but it is safe. Some moisture may come in, but it won't really affect your cat's food.
How loud is a cat dispenser?
The sound of the food hitting the bowl might be a bit loud, but it not a big issue. The upside is that your cat will learn really quickly that this sound means he/she just got more food! According to most Amazon customer reviews we read ,cat dispensers are not really loud and do not make a lot of noise.
What kind of battery life can I expect in a cat feeder?
The battery depends on the cat feeder you are purchasing. There are all kinds of pet food dispensers in the market, starting with the automatic ones that have timers to the normal ones. It depends on how much you are willing to pay to get for your pet a powerful battery or a lighter one.
Are all cat feeders operated by battery?
It's up to you what you choose. You will find cat feeders that are battery operated and others that are plugged in.
Can you use your own bowl?
This may very depending on the brand you buy. Your pet might be used to his own cute bowl and changing it may cause him some troubles. But, there are available cat feeders which will give you the option to put the bowl you want in place of the one given.
Can the bowl be detached for easy cleaning?
Of course it can. Cleaning is necessary so the bowl can be detached and cleaned.
In addition to that, there are a few more things to keep in mind before choosing the right cat dispenser. The first thing you should think about is whether your cat eats dry or wet food. According to that, we recommend you choose one of our reviewed cat food dispenser.
The second thing is the quantity of food. You want to maintain a well balanced diet for your cat. In this case, you have to pick a dispenser that will organize the amounts of food given to your cat easily and efficiently.
*We never recommend products that we don't truly believe in. Seriously – We get asked to write about stuff all the time and turn down hard cash if we're not sure the product is good enough for our cats!