Hello, My Name is Bunny!  Yes, it really is.  I'm a Tuxedo kitty from New York City and I'm here to share my top tips for the purrfect kitty gifts this Holiday season.
First, I would be remiss if I didn't mention my own offering.   My book, Hello, My Name is Bunny! is an illustrated chapter book for children aged 6+ and cat lovers of EVERY age!  It's a story of my wild adventure across NYC in an effort to rescue a lonely carriage horse.   My book does double duty as a gift because not only is it a pawsome story, but also $5 from every book sold goes to www.kittykind.org the shelter who rescued me!  It's a win-win for everypawdy!  $16.95 + shipping. Available at www.hellobunnybloom.com
and www.etsy.com/shop/hellobunnybloom.
Next up is my favorite book of the year (aside from my own, of course!). The Book of Lua is a true and inspiring story about a determined cat whose inability to walk doesn't hold her back. It's such an uplifting and feel-good book for the holidays and any day, with some great life lessons included. $22.95 + shipping. Email Kittenhaus Press, [email protected], to order. Website: thebookoflua.com.
Ok, so that's gift-giving for the intellectuals covered, now let's play!   Here's some of my favorite toys that I've discovered and been enjoying this year.  I feel it's my duty to let everypawdy know about them.   And what's even more pawsome is that these are all from amazing independent artists from across the world selling on www.Etsy.com so it feels extra good to support them!  Added bonus? These humans know how much us kitties LOVE catnip!
First I recommend checking out Want More Meows at www.etsy.com/shop/wantmoremeows for toys your feline family members will thank you for!  My personal favorite is the catnip cat toy "Sebastian the cat' – it was created after a real cat at For Animals, Inc. shelter, and is made with eco-felt, organic catnip and biodegradable fiberfill. 50% of Want More Meows' profits go to help animals in need! $6 each or $11 for two! What a bargain! Check it out here: https://www.etsy.com/listing/574509997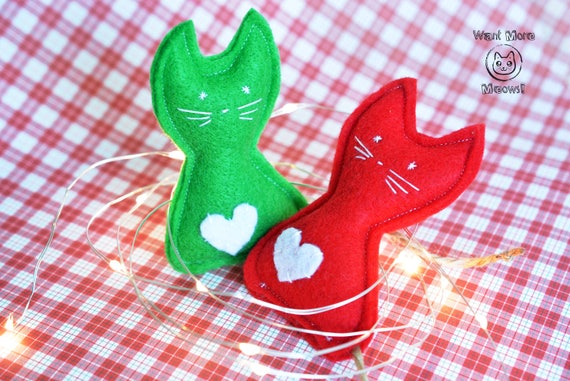 Next up is the Meow Boutique https://www.etsy.com/shop/themeowboutique
All their items are made with kick-resistant high quality cotton fabric, and are filled with catnip and polyester filling. They don't use glue on their products and they are all sewn. They even have some valerian toys for the kitties who prefer valerian to catnip. So thoughtfuI!   And for those fashion conscious kitties, the Meow Boutique also offers bandanas and bow ties! So chic!  Check out this adorable penguin kicker! https://www.etsy.com/listing/550818513/penguins-catnip-kicker-cat-toy-with?ref=shop_home_active_18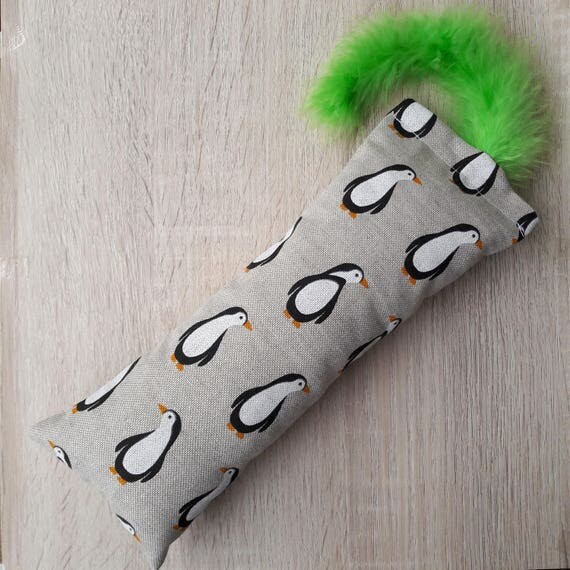 So many more to recommend, but I am going to wrap up with the pawsome https://www.etsy.com/ca/shop/crazycatladycorner.  I love their Pomsicles.  My folks hung them on our door handles so I get to bop them around endlessly and attempt to chew through the ribbon (which has proved impossible so far, but I keep trying!).
I hope my gift recommendations gave you some inspiration for your family gift giving, whether it's for the little humans, or little kitties! Wishing you a truly pawsome Holiday season filled with love, happiness and catnip! Love, Bunny!
Follow our featured gift destinations on Instagram:
@minky.moon.queen (Want More Meows)
@kittymojito (Crazy Cat Lady Corner)