Address: 1379 Route 130 Windsor, New Jersey 08561
This cat hotel offers boarding for your pet in luxurious comfort with lots of tender loving care. It's located in a quiet neighborhood, yet convenient to the New Jersey Turnpike. A private sanctuary is provided for cats and the facility is manned by long-term staff members who know each and every client.
Address: 27601 Forbes Road number 25 Laguna Niguel, California 92677
This boarding hotel is exclusively for cats and it offers superior care and personalized attention. Short and long term boarding is available and your pet will receive loving care from professional staff. With more than 20 years experience in the industry, this family-owned and operated cat hotel offers the best pet care.
Address: 12N911 US Highway 20 Elgin, Illinois 60124
Between 2012 and 2016, this cat hotel received the Readers' Choice awards for Best Pet Boarding, Best Pet Grooming, Best Pet Food Supply, Best Pet Trainer and Best Pet Pampering. The establishment has more than forty years of experience in the industry and it provides a true luxury day spa experience for cats.
Address: 8827 Highway 377 Argyle, Texas
The facility is designed for your cat's fun, comfort and safety. Your cat will be provided with daily activities including exercise breaks for an enjoyable time. Pet owners are allowed to choose their cat's activities, which are tailored to its needs. Individual condos are provided for cats.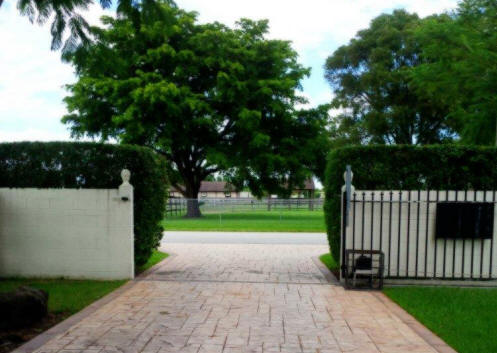 Address: 12006 SW 64 Street, Miami Florida 33183
Located in a little equestrian community called Kendall's Horse Country, this cat hotel provides a feeling of wellbeing as soon as you enter the facility. Lush tropical gardens provide a feeling of serenity and this is a fully accredited facility that offers spacious individual coops for each cat.
Address: 4210 South US Highway 1 Rockledge Florida 32955
This cat hotel's mission is to treat your pet royally by providing the most comfortable accommodation. Clean and comfortable enclosures will make your cat feel like it was at home. If you miss your pet, this premier cat hotel in Florida provides a webcam so that you can watch your pet online when you're feeling lonely.
Address: 1570 W US Highway 50, O Fallon, Illinois 62269
It's a chain store that offers pet boarding and your cat will feel at home with around-the-clock care from pet-loving staff. This is the ultimate vacation destination for your pet and it offers full service accommodation and certified specialists to care for your pet.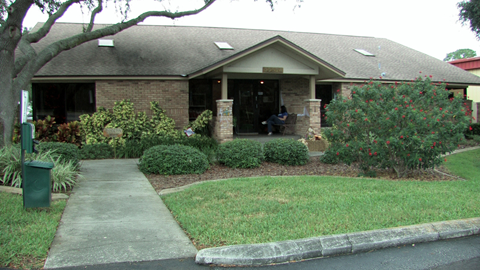 Address: 39564 US Highway 19 North, Tarpon Springs, Florida 34689
This cat hotel is run by a dedicated team of professional staff and it is located next to an animal hospital. Your cat will get the best accommodation in climate controlled surroundings. Food, water and bedding are provided.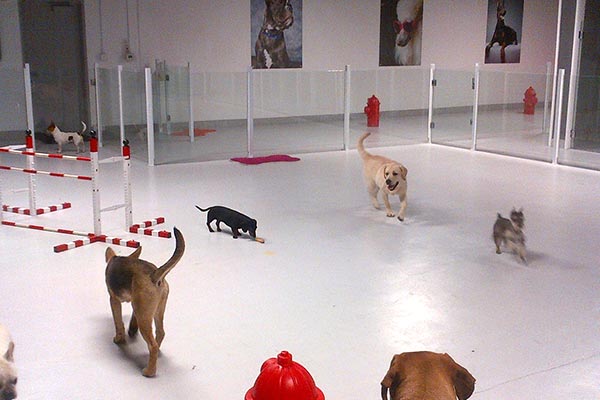 Address: 3480 Cavaretta County, Las Vegas Nevada 89103
This cat hotel promises to treat your cat like royalty and it's dedicated to offering the best care and amenities for your pet. You will be mightily impressed by the clean and stunning facilities. Your cat will be well taken care of by caring staff members and the experience is a true vacation.

Address: 446 Broad Street, Windsor, Connecticut 06095
This cat hotel offers individually themed premium rooms. Your pet gets room service and plenty of socialization all day long. There are daytime lounge areas and lounge beds for your pet. Climbing trees, wall climbing systems, hammocks and couches are also provided./p>
Address: 7200 Charlotte Pike
Nashville, Tennessee 37209
This pet resort offers kitty condos and townhouses in a climate controlled environment, providing your cat with a relaxing stay. The cattery is located adjacent to the reception away from dog kennels, allowing the feline guests to enjoy a peaceful and quiet stay. It's a wonderful facility that has won several awards, including excellence in customer satisfaction.
Address: Boardman, Ohio 44512
The establishment offers overnight stay for your precious cat. You can also get daycare service for your cat. Accommodation comprises of private suites, and each one has a television to distract your pet. Cats will interact with humans a lot, the kind of attention they enjoy at home.
Address: 80 Grapevine Highway
Hurst, Texas 76054
The cat hotel offers spacious, temperature controlled overnight accommodation. Each suite features raised accommodation for maximum comfort. Your cat will be handled by a trained professional caregiver with play and exercise sessions being provided. Every cat gets a private litter box.
Address: 23370 Mercantile Road
Beachwood, Ohio 44122
This cat hotel has several locations in Ohio, including Avon, Beachwood, Boardman, Howland and Hubbard. The franchise offers boarding and daycare for cats, which are housed in multi-chambered condominiums. Your cat can enjoy TV while residing there.
>
Address: 3655 East Patrick Lane Suite number 100
Las Vegas, Nevada 89120
The establishment believes that luxury hotels aren't just for people and you can expect your cat to enjoy excellent accommodation. The facility offers day care, short and long-term boarding, and grooming by appointment. Room service is provided and the cat hotel also provides treat time and playtime for cats.
Address: 6068 West Liberty Street
Hubbard, Ohio 44425
This resort and spa loves animals like their own and cat boarding is available along with professional grooming services. You can expect peace of mind when you leave your cat at the establishment. Your cat will stay in a private condo with soft bedding being provided.
Address: 1049 East Mission Road
San Marcos, California 92069
It's a cat hotel where pets come to play and stay. It provides boarding, daycare, grooming and training. Cats are housed in living quarters similar to their own homes. The cattery is climate controlled to ensure the most comfortable environment. Cats are provided with soft bedding and toys to play with.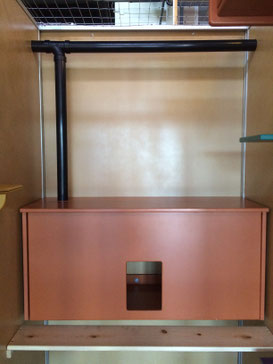 Address: 4703 Centennial Blvd. Colorado Springs, CO 80919
Cat boarding is available in the form of condos. Each condo features multiple shelves and a window facing a large pine tree with a bird feeder and bird bath to entertain them. Your cat can also receive grooming services during the stay.
Adress: 1146 2nd Avenue
New York, NY 10065
This cat hotel offers the finest daycare and salon stylists for pets. The facility features climate controlled accommodation with air exchanged every 20 minutes. A custom sanitation system has been installed and pet owners will have unrestricted access to webcams after leaving their pets behind.

This cat hotel features large aquariums, a parakeet cage and iPad game apps for lots of entertainment. Your cat will be given playtime outside the suite as well as personal time with a sitter. There's a happy hour when cats receive treats and catnip night cap. The facility is run by an owner who resides on the premises offering full time pet care